HAPPY WOMEN'S DAY. WHAT IS THE IMPORTANCE OF A WOMEN IN OUR SOCIETY
HAPPY WOMEN'S DAY, WHAT IS THE IMPORTANCE OF A WOMEN IN OUR SOCIETY
Life without women cannot be imagined. The essence of life is completed only with the presence of the women. The ladies of this society are really a treasure. They start their existence from becoming a daughter, a sister, a friend and later as the life partner and a mother. The most celebrated role of her in the family is as the mother. The meaning of a woman is the human being who has the power to feel the pain and educate the others about the same.
A very rare behaviour of the women is to overlook the present suffering of another being. They are emotional as they have the vision to feel the pain in the eyes of the sufferer. The women of today's world are the toughest competitor as well as the leader of the society. The names like Kalpana Chawla, Bachendri Pal and Kiran Bedi are the real professionals and brave women's who have gathered a special place in the world's history. There are many more examples of the same. The country who respects its women and celebrates her freedom is the truly developed country.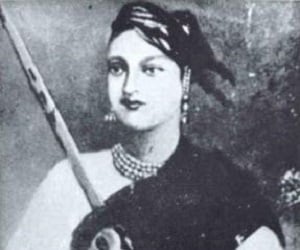 The society is filled with an example from Rani Laxmi bai to the greatest women leader Indira Gandhi. The country worships the womanhood as the Goddess Laxmi, Goddess Saraswati, Goddess Durga, Goddess Kali and many many more. The coming generation is also getting aware of the fact that the most important part of the society is the women. Women empowerment and strengthening the rights of the women in an organization is the common goal for every corporate setup. The mother is the binding soul for the family, the sister is that one person who will guide you no matter how bad you have been to her and the one guiding light which is the most important part of the family is a grandmother.
I am The H1