M. S. Subbulakshmi (1916-2004) Carnatic vocalist
In : The Greatest Indian in the world
By
About :-2 years ago
M. S. Subbulakshmi
Shanmukhavadivu subbulakshmi was born on 16 September 1916 and left this world on 11 December 2004. She was the first musician to be the winner of Bharat Ratna award. She also had an acknowledgment known as Ramon Magsaysay Award. She gave her first performance when she was just eleven. Her mother trained her about Carnatic music.
via: i.ytimg
Her first perform had bhajans and the Madras Music Academy had to sacrifice its rule to invite this young talent as their key performer. She had traveled to New York, London, Moscow and these were significant landmarks in her career. She quit all her public performances after her husband's demise.
via: i.pinimg
She acted in a film by portraying the role of a young girl who married an elderly man and her suffering was highlighted in the film. She had done justice to her role in the film and was applauded for the same.she was well-known for her role of Shakunthala, Saint Narada, and Meerabai. Meerabai was also remade in Hindi. Her music was respected by the legends and she was addressed as the goddess of music, queen of music, tapasvini, goddess of perfect notes, etc.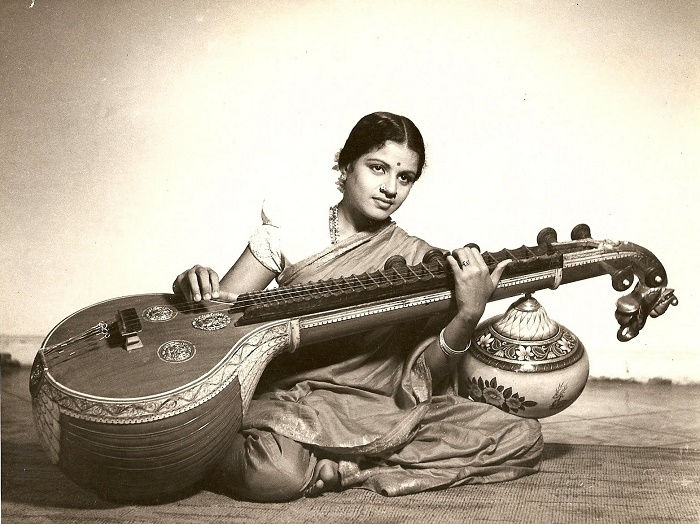 via: Unknown
Padma Bhushan, Sangeet Natak Akademi award, Sangeetha kalanidhi, Ramon Magsaysay award, Padma Bhushan, Sangeetha kalasikhamani, Kalidas Samman, Bharat ratan; all of this respectful recognition were given to this lady for her contribution to the music industry.
via: i.ytimg
She was awarded many honorary degrees by various universities and was a person who had always stood up for charity. It is claimed that she did two hundred concerts to raise fund for charity and amount raised was beyond one crore rupees. Now that's a huge achievement in itself.
via: msstribute
She didn't stop there and donated her highest records to many charities. She was a person that felt charity if can help such an organization then it should be done whether by donating earnings or raising funds. She was a woman that had a great voice and a great soul as well. Beautiful by face and by her activities as well. She is still remembered by the people all around the world with her contribution the music industry.