N. R. Narayana Murthy (1946-) IT industrialist
In : The Greatest Indian in the world
By
About :-2 years ago
N. R. Narayana Murthy
Nagavara Ramarao Narayana Murthy was born on 20 August 1946 and is a winner of Padma Shri, Padma Vibhushan and Legion of honor as well. He has studied electrical engineering from National Institute of Engineering, University of Mysore and M.tech from Indian Institute of Technology, Kanpur. He is the renowned name of Infosys and before joining that he has worked with IIM, Ahmedabad. He started Infosys in 1981 and served there as CEO and then as Chairman.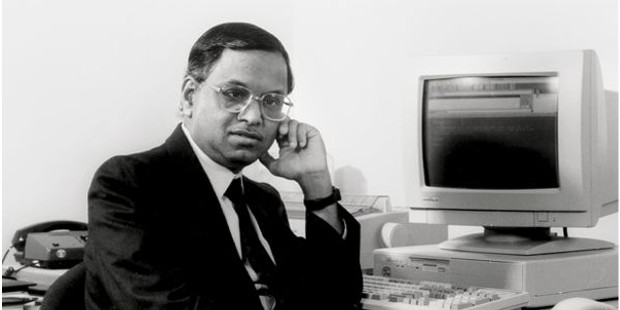 via: images.successstory
He is being regarded as Father of Indian IT sector and he is among the greatest entrepreneurs of his time. Murthy and six software professionals together started Infosys and they started with the initial investment of rupees ten thousand provided by his wife Sudha Murthy.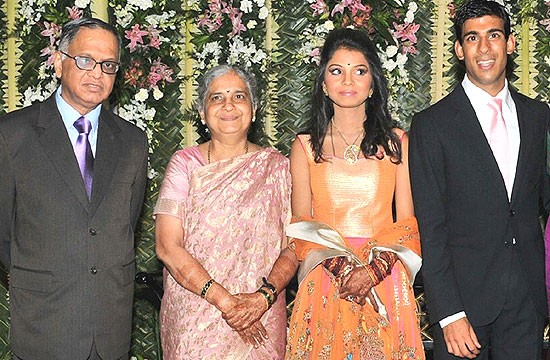 via: images.successstory
His wife is a social worker and his son too joined Infosys but later left it. He has a daughter too. He is a man with great potential to bring change in the IT sector and he has brought many new things in this sector including the concept of outsourcing the work. Infosys is not only an IT company but he has branches that accept outsourced work from all over the world. Almost every metro city has its branch.

With his success the name of the institutes he has studied from has gained popularity, he is an example of many. Being alumni of IIT and after a failure in his first business, he has been a subject for many to talk about and look up to. The man with the great will and a personality that has contributed to his social work.

via: Unknown
A successful businessman is incomplete without the power to take the risk and bring innovative ideas every now and then. He has brought revolution and recognition globally in this sector. He is also an independent director in HSBC bank and has also served as a director in DBS Bank, Unilever, ICICI and NDTV as well. He has also attached himself with the advisory committee of various boards of universities all over like ford foundation, un foundation, Cornell University, etc. There is a long list of his work and his connection to distribute his knowledge all over.