Oatmeal face mask | Benefits of oatmeal face mask|oatmeal & lemon
In : Fashion
By
About :-3 years ago
Oatmeal face mask |
Oatmeal has several natural ingredients which help your body to stay healthy and lively. It just isn't good for your body and health, it also benefits your skin. Oatmeal consists of vitamins and proteins that your skin needs. It contains antimicrobial components which help the bacteria from spreading.
Oatmeal also does the task of soaking the excess oil from your skin to save your skin from getting oily. They don't clog your pores at all and acts as a good moisturizer. There are several nutrients like vitamins and proteins that your skin needs. It rejuvenates your skin to make your skin look glowing and healthy. It also has anti-bacterial components which fight acne and removes acne scar.
Your skin needs food as much as your body. Skin is a vulnerable part of your body because it is very sensitive. There are several products on the market that promise you radiant skin. But you can make an oatmeal mask from the ingredients that you can get from your kitchen.
1.You can just use oatmeal as your face mask. Mix 1/3 oatmeal in a bowl of warm water. Apply on your face and let it stay on your face for 10 minutes. Rinse off your face and pat dry.
2.Oatmeal can work well with honey and lemon as a face mask. By mixing the three ingredients you can achieve a paste-like formula. Apply the paste to your skin for 20 minutes. Rinse your face with warm water. You can feel that your skin is glowing and healthy.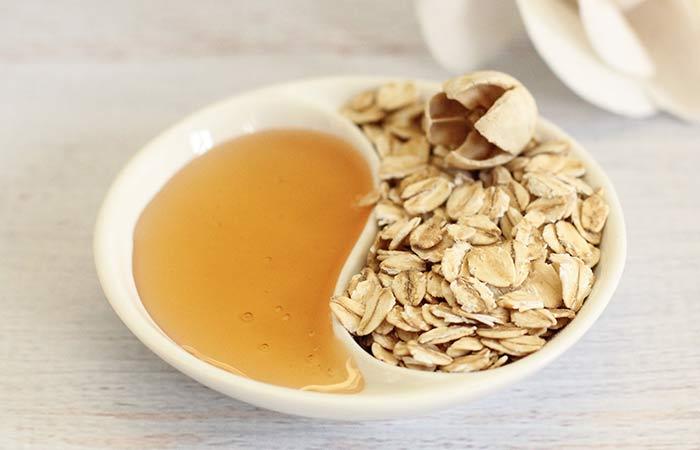 3.Yogurt is the natural ingredient which helps to keep your skin smooth and radiant. Mix two tablespoon of yogurt with oatmeal and apply it on your face. Let it sit in your face for 20 minutes. Rinse with warm water and pat dry.
By using these homemade masks you can achieve a glowing and soft skin without spending too much money. If you are suffering from acne you can use these masks for twice a week to see amazing results. Love your oatmeal .

Oatmeal face mask | Benefits of oatmeal face mask|oatmeal & lemon